Are you embracing co-creation to enhance the speed and scope of your innovation?
Co-sharing, co-creation, co-living – the future is all about 'co-'
Companies that realise the importance of 'co-creation' – working with their consumers to create products, solve problems, improve a service – are tapping into a rich vein of potential.
A new co-sharing economy has taken root in a number of different industries, and this desire to create 'community' led, focused or generated businesses has exploded. Following this trend, Airbnb allows everyday homeowners to rent out their rooms and properties to holidaymakers; Uber gives car owners a chance to be a taxi driver on their own terms; coworking spaces like WeWork gives workers from all backgrounds a chance to work in communal environments; and coliving spaces grew up around these to offer opportunities for people from all over the world to live and work together.
What is co-creation?
The rise of the sharing economy hasn't come out of the blue. Brands that listen to their audience, gain insight from their consumers, and develop concepts alongside them, thrive in a world that's all about collaboration and democratic decision-making. This is co-creation.
Starbucks launched its online platform MyStarbucksIdea.com to tap into any type of ideas coming from consumers and turbocharged a turnaround in the way it operates.
Unilever used co-creation for redesigning it's Sunsilk product line together with their target consumers to give it a new better look.
Nike achieved remarkable success with its Nike+ co-creation initiative, which enables a com­munity of over a million runners to interact with one another and the company, resulting in a market share increase by 10 percent in the first year.
So creating with your consumers is a huge step to success. How exactly does it work?
Relevance – brands need to be relevant to their consumers to be successful. So, if you are hoping to create new products or services, and none of your consumers find them to be relevant to their needs, it is a quick way to disaster. Co-creation can ensure that everything that comes out of collective intelligence work, and subsequent analysis, is relevant to your audience.
Breadth – in asking your questions to a certain group of people you can get the wrong answers, or maybe just the answers you want to hear. Asking a few of your existing superfans on the launch of a new product, for instance, is not going to lead to successful co-creation. Collective intelligence means that thousands of your audience (past, present, potential, or even competitor's audiences) can be gathered and looked at your next best idea with a critical eye. Consequently, the breadth of answers and data to look at creates true co-creation.
Loyalty – co-creating encourages loyalty. It's all about a sense of ownership. When consumers know that they have been involved in some way in your brand's process, they have stronger loyalties to that brand.  HR specialists will always tell you the importance of bringing your employees into decision-making processes and outcomes to help loyalty stay strong. As a result, the exact same thing can be said for your consumers, whose loyalty can in turn act as free marketing.
But what use is collective intelligence if the information collection is not interpreted or managed in the best way possible? Just having a lot of ideas from your consumers is not helpful unless co-creation is taken to the next level.
How Catalyx uses collective intelligence to co-create
Catalyx walks the walk and talks the talk when it comes to using collective intelligence to co-create concepts with our clients. The big issue with collective intelligence is its use – use it improperly and co-creation falls at the first hurdle. As a result, we've developed a range of ways to successfully help clients:
Catalyx CROWD is the essence of collective intelligence, a method of capturing numeric, rich text, discursive and visual data. Bespoke, confidential and collaborative spaces are created that help brands understand what their audiences think. These spaces are interactive, gamified and really fun to be part of.
Catalyx CONVERSATION is that personable, 1-1 or group discussion allowing you to pull out interesting participants and groups from your CROWD to explore, co-create and ideate with. We ensure we fully moderate and gain depth behind consumer habits, practices and reasoning. This goes right down to the heart of living conditions and their environment – the sort of deep diving brands need for exemplary co-creation.
How Catalyx helped Hugo Boss create a new scent driven campaign via co-creation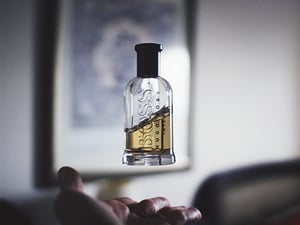 Hugo Boss had a challenge to develop the most compelling communication concepts for their target audience but lacked a way in. Because of this, we wanted to involve their consumers at the heart of the decision making process and invited 300 to participate in the USA and Germany. So, we partnered with them to uncover their needs and aspirations, tested some concepts and filtered down to the strongest ideas ultimately to find a new way in for the brand. With the base of ideas we worked with our consumers to strengthen – improving the language, cues and the idea itself.
As a result, Hugo Boss was able to create a new "scent" driven campaign inspired by the idea of "seduction" and moreover an innovation process which usually involves multiple touchpoints, internal back and forth over months took days to complete.
Hugo Boss is one of the many examples proving that collective intelligence can lead to co-creation that can beats your consumer's expectations. Evidently, the secret spice is that this co-creation has to be led by experts who can interpret, analyse and synthesise these findings to generate insights that can boost innovation.
On board with the idea that co-creation is key to success? Don't drown in data. Ensure you have a process which enables the best ideas to bubble to the top and turn them into compelling innovation.
Your brand's marketing success could count on it. Find out what we do.
Catalyx helps brands beat your consumer's expectations by getting their thoughts, behaviour and ideas into your organisation, fast. We work with many of the world's leading brands, including Ariel, Pantene and Gillette. Get in touch to learn more about how we can help your business discover better brand-building solutions in days, not months.
Let's talk. Click here to unlock your crowd.